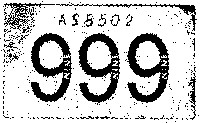 Nick Cash - Guitar/Vocals
Guy Days - Guitar/Vocals
Arturo Bassick - Bass/Vocals
Stoo Meadows - Drums
Pablo Labritain - Inspiration
More UK gigs coming soon!
2023 is nearly over and we're looking forward to playing more gigs next year, starting with the Chantry Brewery in January, and later travelling over to the Czech Republic in June.
Long live the music.
Good luck, see you all soon.
Nick, Guy, Arturo, Pablo and Stoo.
Formed Sunday 5th December 1976
High ener, ener, energy plan is the home of the OFFICIAL 999 web site.
To book 999 for live gigs etc. click here to contact Arturo
Site design: Revision Management Systems